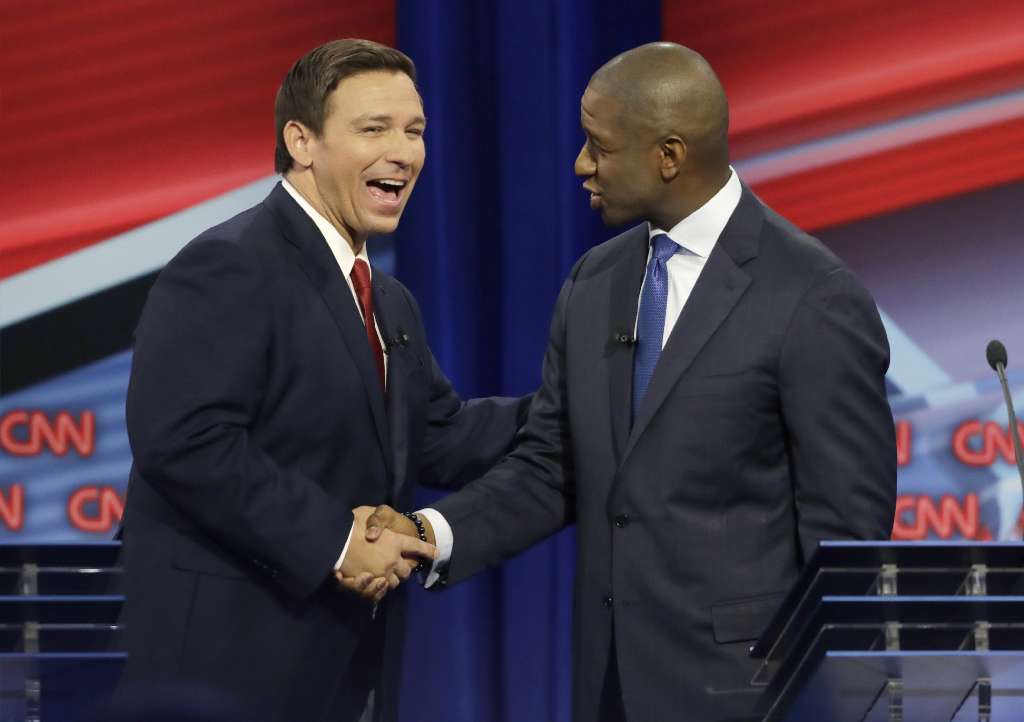 02 Jun

Did Trump's Endorsement Really Help Ron DeSantis Become Governor?
Was Ron DeSantis Really at 3% in the Polls When Trump endorsed him in 2018?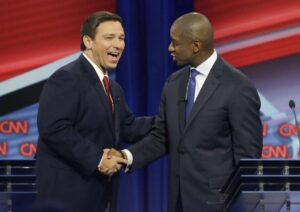 No, this is another good example of how full of shit Donald Trump is. Trump has made a lot of how he's supposedly responsible for saving DeSantis' career by endorsing him for Governor in 2018. He's claimed repeatedly that DeSantis was at 3% in the polls when he endorsed him and would be working at Burger King if it wasn't for him.
What's the truth? Trump issued his endorsement on June 22, 2018. A Fox News poll released the day before the endorsement had DeSantis trailing Adam Putnam 32-17 with 39% of voters undecided. 39% undecided so that's a huge number in late June given that the primary was just two months away on August 28. Another poll that week from Marist College, had DeSantis at 21 percent and Putnam at 38. Still a far cry from 3% and there were a few earlier polls from Gravis Marketing, Florida Atlantic University and others that actually showed DeSantis with a lead well before the endorsement. And he was never in the single digits, so Trump's claims are grossly exaggerated.
So How did DeSantis win the GOP Primary for Governor in 2018?
DeSantis and Putnam had their first debate a week after Trump's endorsement, on June 29. DeSantis effectively hit Putnam on illegal immigration, saying, ""I will sign e-verify into law in the state of Florida," DeSantis said, and he did so this month by the way. "(Putnam) won't do that because the big ag donors who fund his campaign want that cheap foreign labor. That lowers wages for our Floridians. It's bad for the rule of law. It's not good for taxpayers."
The candidates debated again on August 8 and DeSantis derided Putnam as "basically the errand boy for U.S. Sugar." He said, "He is going to stand with them. He is going to give them everything they want." DeSantis said "Big Sugar" has probably spent $10 million total in attack ads against him.
Here's how Politico explained DeSantis' attacks at the time. "A tea party congressman, DeSantis has earned the industry's ire in Washington for repeatedly opposing the farm bill, in part because he objects to subsidy-like price supports for sugar."
DeSantis also attacked Putnam for opposing Trump. "This is a guy who, when we were trying to beat Hillary Clinton, said Trump was 'vile,' 'obscene' and 'dishonorable.' Never showed up at a single rally," DeSantis said. "He could have put his picture on a milk carton — no one knew where he was during the campaign."
The bottom line is the Trump's endorsement helped DeSantis, but he obviously had to perform well in the debates to win over that 39% who were undecided, and he did. As various news outlets have corroborated, Trump endorsements aren't golden tickets. Some of his candidates win, some lose. And 2018 wasn't a great year for Trump, as Republicans lost 41 seats in the House and lost both the Georgia run off seats in the Senate.
In any case, DeSantis ended up beating Putnam in a landslide, 57 to 37. In the end, I think it would have been difficult for a moderate Republican like Putnam to win a primary in Florida regardless of endorsements and, if you watch their debates, it's pretty clear DeSantis won both of them, even if the media didn't give him credit for it.