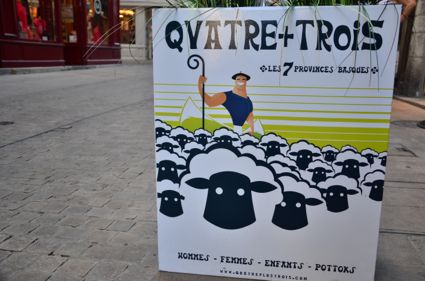 07 Oct

World's Best Places: The Basque Country

I've been a compulsive traveler for more than twenty years. During that time, I have taken well over 100 trips to 45 U.S. states, 6 Canadian provinces and more than 50 countries. I have never, ever regretted a single trip. Travel is the one expenditure where I never have buyer's remorse. Even a so-so trip is better than staying home, says me. But there are only a handful of places that stay with me long after I've gone home.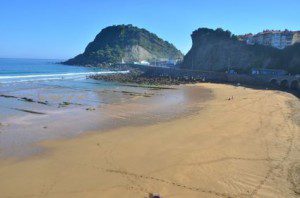 After trips to Patmos and Samos in the Greek Isles, Cape Breton, Nova Scotia and Bend, Oregon I spent weeks or months daydreaming about how I might move to those places. I never thought I'd find a corner of Europe that I liked as much as Patmos and Samos, but that was before I visited the Basque Countryfor the first time in early September.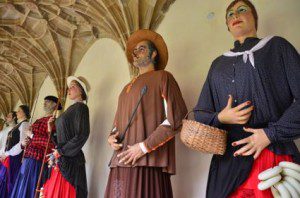 The Basque Country has all the ingredients you need for a transcendental, please-God-don't-make-me-go-home trip: glorious beaches, a thriving, ancient culture, welcoming people, outstanding food and reasonable prices. We spent four days, using San Sebastian as our base, and it was only enough time to scratch the surface of this unique region.
Where to Go in the Basque Country
San Sebastian is one of the few destinations in Europe where you get stunning beaches right in a charming old city. There are pintxos bars serving up delicacies-some familiar, others unique to the region, Art Nouveau buildings, hilltop panoramas, unique sporting events, and a seaside promenade you'll want to grow old on.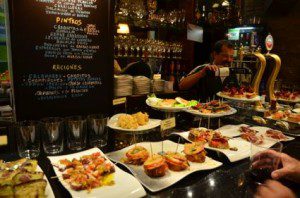 But if you don't get out of San Sebastian, you're missing out. We took day trips toLeitza, a gorgeous, lost in time village south of the city to see Inaki Perurena'sincredible Peru Harri Museum, dedicated to Basque Stone Lifting (more on this to come); to Lekeitio, to experience Goose Day, in which the whole town turns out to watch people try to decapitate dead geese; to Hondarribiato experience this atmospheric, walled city's Hondarribia Alarde or Virgin of Guadeloupe Festival; and to St. Jean de Luz and Bayonne, two unforgettable towns in the French Basque country. I loved every moment of it.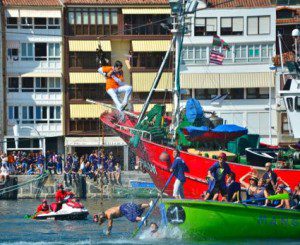 The Basques are a proud people and it's easy to see why when you visit. I'm not much of a chef, but I've been missing the Basqueco so much that I actually went to the library and checked out two Basque cookbooks since I returned to Chicago,The Basque Kitchen and The Basque Table. So far, I've made a Basque cake, croquetas de gambas (spicy shrimp on baguette) and a chorizo- potato stew. They turned out great but it's not the same as being there. The next time I go back to the Basque Country, I might not leave.