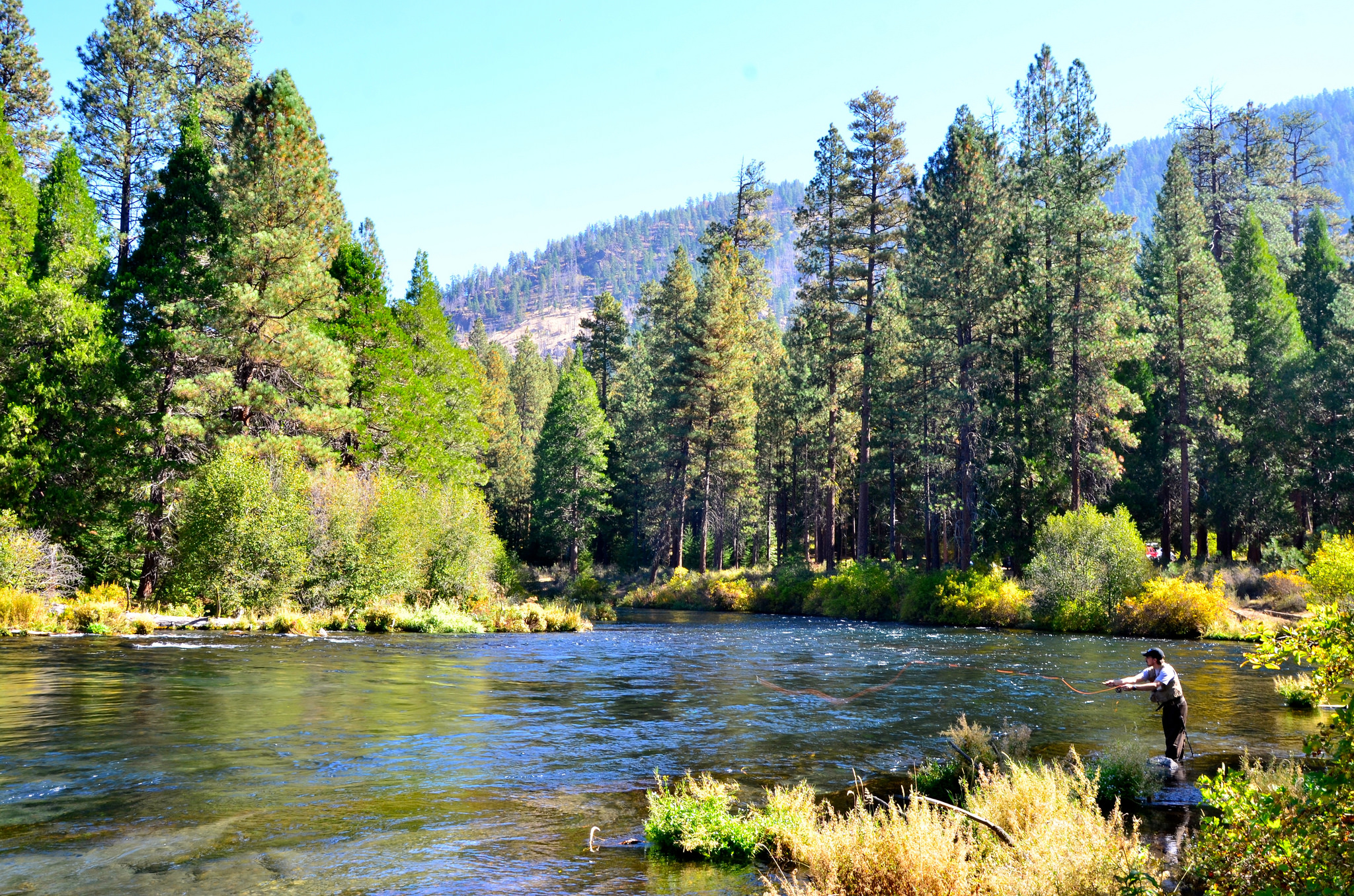 27 Sep

Things I Love About Bend, Oregon: Volume 5- Camping at Allen Springs

There are plenty of places to commune with nature in and around Bend, but I'd be hard pressed to think of a better place to spend the night than in a tent by the banks of the Metolius River at the Allen Springs Campground inside the Deschutes National Forest. Sitting in front of a roaring campfire surrounded by majestic ponderosa pines, the night sky above you clearer than you've ever seen in your life, with nothing but the sound of the river flowing by you is an experience everyone should be able to savor at least once in life.

This is the Great Outdoors at its greatest- nature on steroids, as juiced up as Jose Canseco in his prime. Watch the fly-fisherman cast their lines, hip deep in the cold, impossibly clear water and then take a hike. From the campground, take a walk along the river for about a mile to the Wizard Falls Fish Hatchery, where they rear salmon and trout, and then walk upstream on the west bank of the river for a couple miles, where the river rushes by in Beast Mode, so loud you can hardly think straight.

There is no better therapy in the world than to walk alongside this section of the river! Therapists could set up a couch on the path and just instruct people to lie down, close their eyes and listen to the river.

GETTING THERE: You feel like you're in the middle of nowhere at Allen Springs, but it takes just about an hour to get there from Bend. From Sisters, take Highway 20 West for 10 miles, just past mile marker 91, turn right on 14. About three miles on, veer right at the split, and Allen Springs is about 8 more miles down the road, about a mile past the Wizard Falls Fish Hatchery.