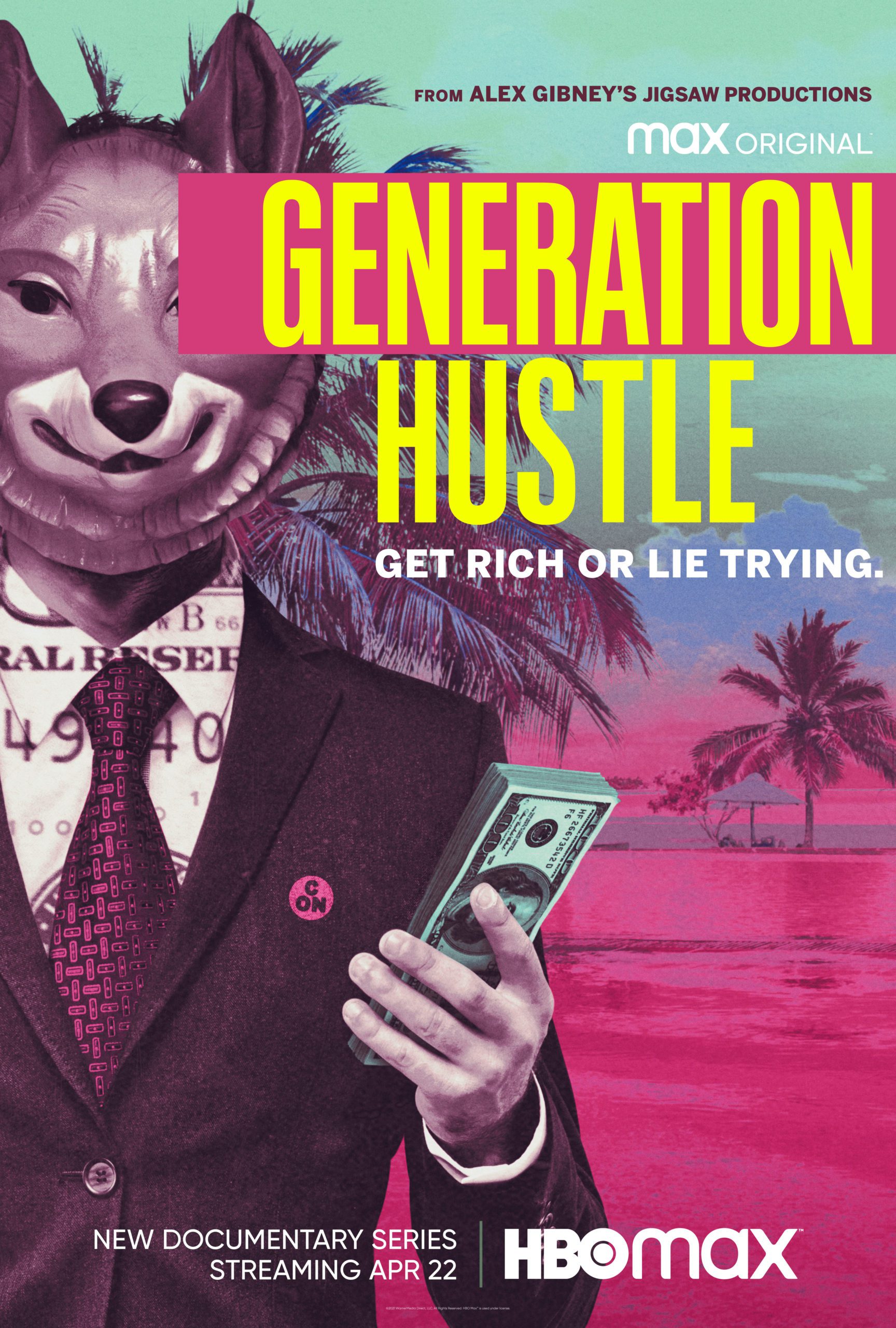 22 Apr

Review of HBO's Generation Hustle Episode Six: Baekeland

WARNING: There may be some spoilers below depending on how much or little you've already read about William Baekeland and my book, Mad Travelers.

When I first heard that HBO was making a film about William Baekeland—a wanderlust-stricken Brit accused of being a con man by many of the world's most traveled people— I had already been following William's story since we first corresponded in October 2015. At the time, I was putting the finishing touches on my forthcoming book, Mad Travelers: A Tale of Wanderlust, Greed & the Quest to Reach the Ends of the Earth.

At times, I wondered if my interest, some would say obsession, with a story about this young Brit who allegedly duped many elite world travelers was peculiar. And so, HBO's interest validated mine. Very early on, I decided to cooperate with the filmmakers from Jigsaw Productions, the company making the film. But they didn't reply to an initial message I sent them and I wasn't sure what to make of their intentions. The travelers were telling me that it was a series about con men; William's associates told me it was about inspiring and highly successful Millennials.

I assumed that it really was about con artists, but wondered if William had somehow managed to charm or even con the filmmakers. Perhaps they'd portray him as a young Robin Hood, the working class boy from a modest neighborhood in Birmingham who wanted to see the world and found a way to do so at the expense of a group of wealthy world travelers.?

Eventually the filmmaker got back to me, I spoke to him and his assistants and it was clear that they had no such thing in mind. In fact, William declined to participate in their film, which is never the way to ensure favorable coverage. I gave them an advance copy of Mad Travelers to assist their research and granted them blanket authorization to quote from any of the many letters William sent me.

All that said, I was thrilled to finally watch "Baekeland," which is episode six of HBO's new series about young con artists called Generation Hustle. I thought that the filmmakers did a very credible job of summarizing a complex story in an artful and entertaining way in just fifty minutes. In order to keep things simple, the filmmakers interviewed just five men on camera: two of William's twenty or so victims, a young man who said he was one of Baekeland's childhood friends, another who said he was William's sisters' ex-boyfriend, and Kolja Spori, an extreme traveler known as the "Gentleman Adventurer."

At first, I thought the inclusion of Spori, whom I profiled for BBC Travel in 2017, was a bit odd, given the fact that he never traveled with William and only met him in person once, at one of his extreme travel congresses in Mogadishu. But I thought Spori, who showed off his bulletproof t-shirts while puffing on a cigar throughout the film, was one of Baekeland's highlights.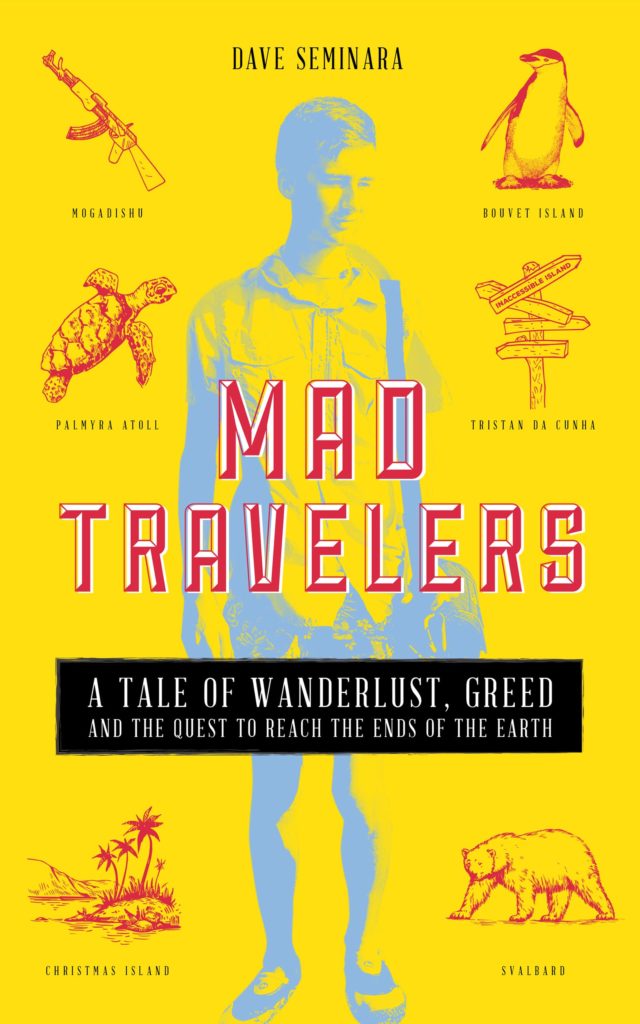 Harry Mitsidis, the co-founder of the extreme travel club Nomad Mania, did a nice job of concisely recounting William's unlikely ascent from obscurity to extreme travel superhero before detailing his inevitable downfall. Dominique Laurent, a Frenchman who felt betrayed by William after he cancelled trips that Laurent had paid more than $50,000 for with no refunds, was also very credible and entertaining as William's angriest victim.
Jack Drury, William's childhood friend, cemented my impression that William's love of travel, particularly exotic places and remote islands, was absolutely genuine.
"He knew something interesting about every country I can think of," Drury said. "He had a fascination for remote travel from a very young age." Drury explained that as a boy, William dreamed up ways to get from England to China and India, all by train. "He believed that he was the sort of person who should be able to do this sort of trip, but of course, he wasn't."
Drury said that William tried to escape his humble origins by learning to become a British gentleman, partly with the help of a book called Debrett's Guide for the Modern Gentleman. He claimed that the book helped William learned how to stir his tea properly—always back to forth, never clockwise so as not to strike the cup and make noise—among other things. "That care for image was perhaps one of the things the travelers found different about him, which made them more willing to trust him," Drury said.
And indeed they did, until his story unraveled. Laurent continues to pursue Baekeland in the courts. "He's just a regular thief," he concluded in the film. "I want his life more or less ruined by this… It's not the money, it's being betrayed."
Spori—who, unlike Mitsidis and Laurent lost no money to Baekeland—insisted in the film that William's guilt or innocence could only be decided in the courts. (To date, he has not been charged with any crimes.) Spori described a couple of the victims as "outright idiots who almost deserved what happened." He added, " I wonder how they could wire $200,000 to a 22-year-old kid? You better feel very comfortable about spending that amount of money or you don't cry afterwards."
Dylan Walton, the man who said he dated William's sister, and lived with the family for a time, said William tried to distance himself from the "working class side of his family." Walton said that Baekeland's father was a train engineer and his mother didn't work. "He looked upon people with lower jobs as lower class…he could be very insulting about lower class people. They're all idiots, they're all stupid," he recalled. Walton hypothesized that perhaps William lacked empathy.
"I really didn't like him, he was such a horrible character," Walton said. "Someone really needs to beat some sense into him to be honest and I really wanted to."
The filmmakers attempted to overcome William's refusal to participate by hiring an actor who tried but, in my opinion, failed to capture his essence. The actor pranced around a fabulous English estate in what looked like a floral kimono, occasionally shooting game with a hunting rifle to symbolize how William allegedly hunted his prey. I found it all a bit silly and unnecessary. The actors who played William came across as a posh, pretty boy rather than the preppy geography nerd he should have been.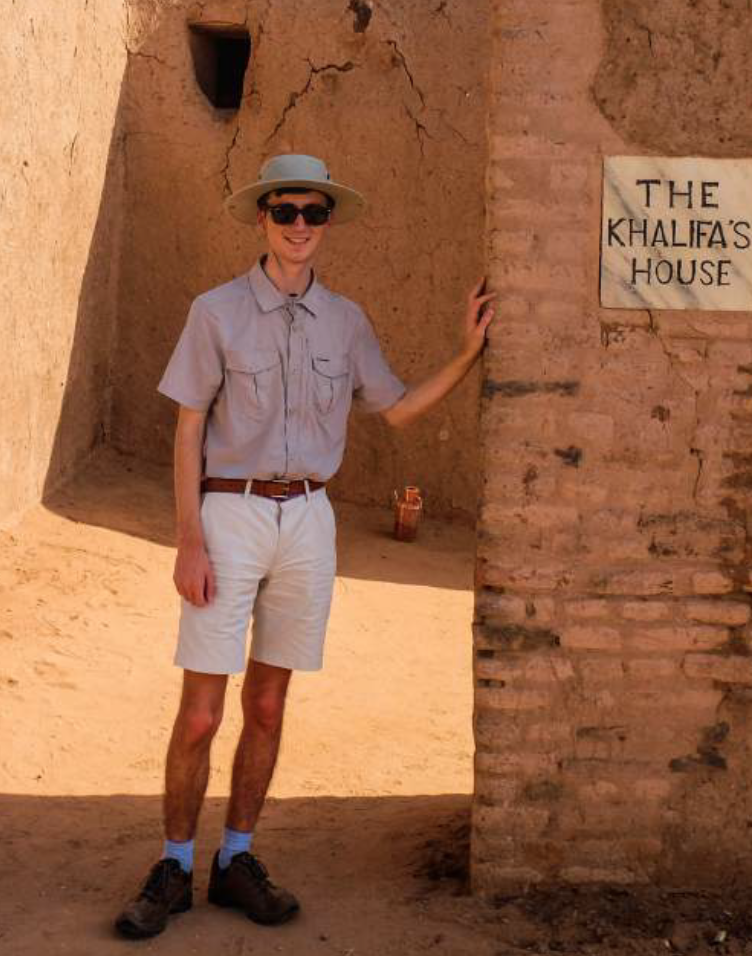 The actor playing William's role read some of the emails he wrote to his victims before the scandal broke, and they played snippets of a not very revealing interview William conducted when he was still in character for the podcast Counting Countries. I'm more than a little biased, but I felt there were at least two important things missing from the story.
First, they should have told at least some semblance of William's side of the story in his own words, which they could have obtained in my book. I also expected a bit more on the big picture: why were William and these travelers so obsessed with getting to the ends of the earth to begin with? Clearly these weren't ordinary vacations these gentleman were taking to frozen islands in the South Atlantic, the jungles of the Central African Republic and so on. And so, why did they do it?
There are obvious limitations to trying to tell a complex story like this one in 50 minutes on camera, particularly when the central character refuses to participate.
If you're interested in the big picture question about wanderlust and how many of us can't sit still, you'll love Mad Travelers, which is already available for pre-order from independent booksellers and the chains.
In the meantime, Baekeland is a fun ride that leaves you wanting more, which suits me just fine.