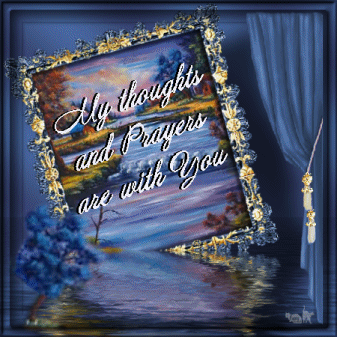 14 May

Our Thoughts and Prayers Go Out to So-And-So, Whom We Have Never Met

I don't expect PR flacks to be creative writers, but a little originality would be nice for a change. This morning I read this story in The New York Timesabout how Rutgers University cut their new quarterback, Philip Nelson, after he was implicated in a brutal, late night beating outside a bar that left a young man "fighting for his life" in critical condition at a Minnesota Hospital. Kyle Flood, the Rutgers coach said in a statement, "The Rutgers football family's thoughts and prayers are with Isaac Kolstad (the victim) and family."

While reading this, it occurred to me that the phrase "thoughts and prayers" has become such a condolence cliché that it is now essentially meaningless. This poor guy has his brains beaten in (and based on the article it seems like the assailants may have mistakenly believed he was someone else) and he and his family are supposed to feel good that the "Rutgers football family" (whatever the hell that is) is supposedly thinking about him and praying for him?

Thoughts and prayers? Maybe they could do a little better than that and name a scholarship in this young man's name? Or send a few bucks to his family for the medical bills.  Sorry folks, but thoughts, prayers and a token will get you on the subway, but that's about it. And I know that football players are (unfairly) stereotyped as being dumb but how can an entire team or "football family" for that matter have collective thoughts? How on earth does the coach know what the hell his players and coaches are thinking about today?

These trite our "thoughts and prayers" go out to so-and-so condolences are everywhere these days. Everyone from President Obama on down to corporations, universities, and just about any other entity sends T & P condolences out. Here are some recent examples I found on Google News.

Six different police departments used the exact phrase in expressing condolences to the Birmingham, Alabama police department after one of their officers was killed.

Two North Carolina politicians used it when a third NC politician died.

A WV Congressman used it here, after two coal miners died in an accident.

The company International Paper directed the sentiment to flood victims who have filed a class action lawsuit against them. (So heartfelt! It should have said, "Our thoughts and prayers go out to the greedy motherfuckers who are trying to bankrupt us through this lawsuit.")

The University of Richmond's Athletic Directorused it in reference to victims of a hot air balloon crash. (And so did many others.)

Suncor Energy corporation used it when one of its employees was mauled to death by a bear in Alberta, so apparently Canadians aren't any more creative than we are.

The Spartan Nash company trotted the T & P condolence out when one of their truck drivers died, apparently after being pinned between a wall and a metal ramp in a warehouse loading area.

A blogger sent a heartfelt T & P to WWE heavyweight champion Daniel Bryan, who is apparently due to undergo a "minimally invasive" neck procedure.

The mayor of Atlanta dished it out to the kidnapped Nigerian schoolgirls.

And a spokesperson for the St. Louis Boy Scouts send out a sort of hypothetical or preemptive T & P, after one of its volunteer scout leaders got busted trying to coerce an undercover cop, posing as a 14-year-old boy, into having sex. Even though no one was actually harmed in the incident, their spokesperson said, "The abuse of anyone, especially a child, is intolerable, and our thoughts and prayers go out to those who may be a victim of this type of reprehensible behavior."

I could go on and on here but I won't. These are just a random sampling of recent T & P wishes. Right now entering the phrase in Google News yields 12,500 results- a veritable goldmine of formulaic condolences. And they are always "thoughts and prayers" in that order. Why not "prayers and thoughts" just to mix things up and keep people on their toes?