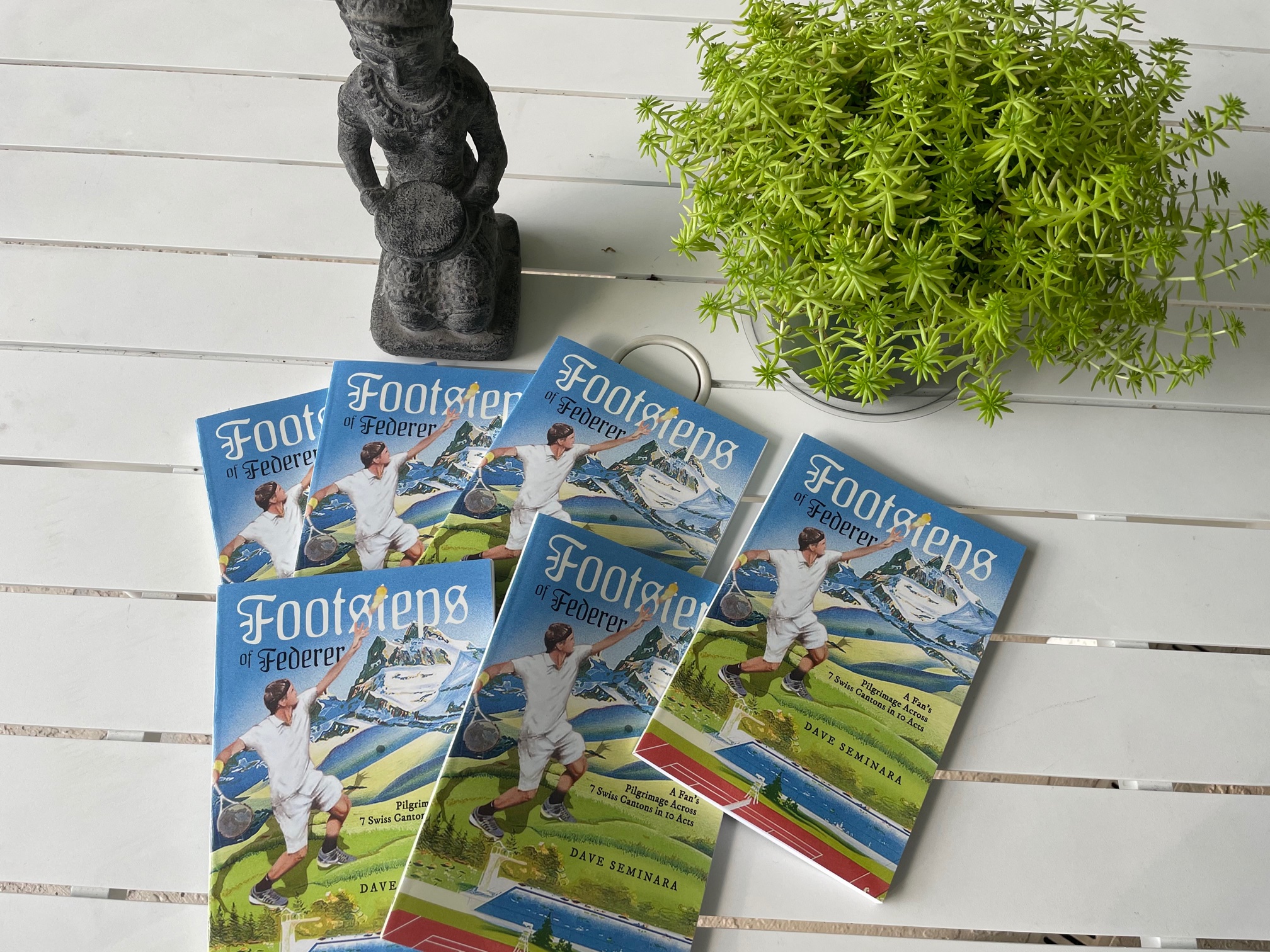 01 Mar

Footsteps of Federer + Roger Federer Comeback Updates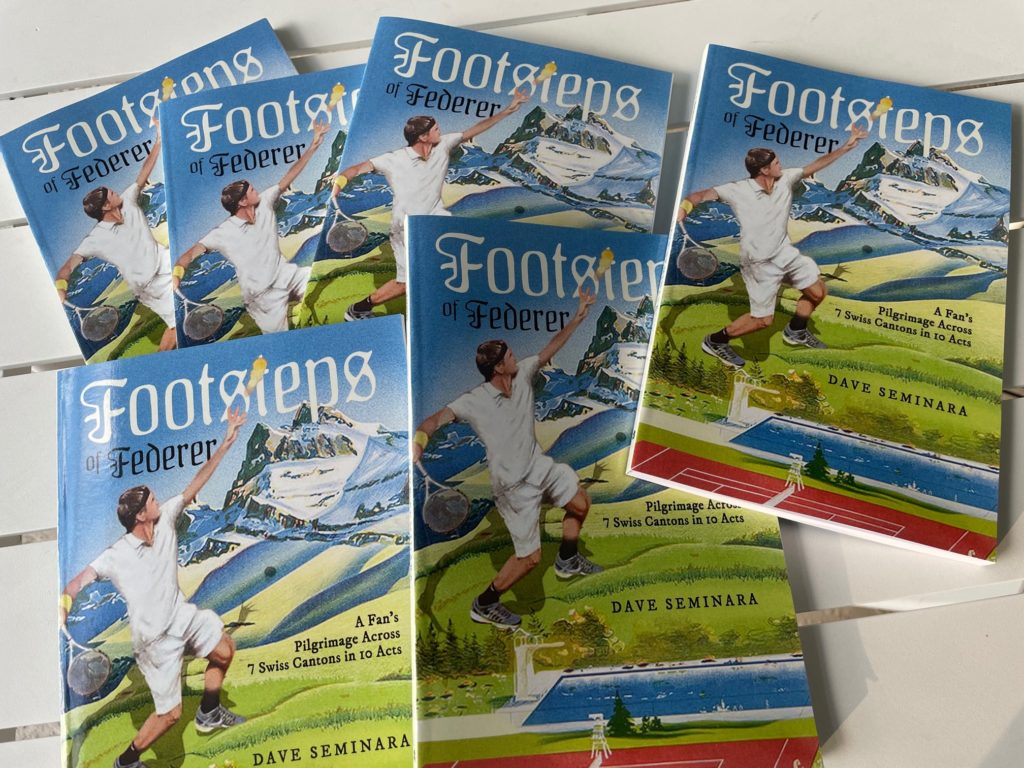 I've heard authors liken publishing a book to giving birth. Maybe, but I pulled all-nighters when my sons were born and I do not plan to do that tonight even though my new book, Footsteps of Federer, comes out tomorrow, March 2. When I traveled to Switzerland for a 10-day Federer pilgrimage in October 2019 the plan was just to write an article for The New York Times Travel section. Just a few days into my trip, I already had so much great material that I knew I wanted to publish a book about my gonzo travels in Roger Federer's footsteps.
Little did I know that it would be the last international trip I'd be taking for a long time. When I sat in a packed arena for the Swiss Indoors in Basel, there was no way to know that it could be years before I'd have such an experience again. No one could have predicted that a plague that would soon arrive, causing the NYT to suspend publication of its travel section. And who the hell knew that Roger would play just two more tournaments between then and now? My next book is called Mad Travelers but all of this has been pretty nuts too.
But here we are now and Roger is set to entertain us once again, starting at the Exxon Mobil Open in Doha next week. Last week, we also got the great news that Roger was going to play the Miami Open. The announcement came on the same day tickets went on sale but I'm sure that was a complete coincidence. I was planning to celebrate the release of my book with a little treat: a road trip to Miami to see him play.
Now today, we get the bad news that Roger won't be coming to Miami after all. Damn! Well, I hope my book will be a bit of a consolation prize for American tennis fans who were hoping to see Roger play live. (In any case, I was going to have to mortgage to house to get tickets, as the Miami Open isn't selling individual session tickets, only passes for the entire tournament.)
Here are some Footsteps of Federer updates:
So far, we already have great reviews and/or mentions from Federer biographer Rene Stauffer in Tages Anzeiger (syndicated to 11 Swiss newspapers, Tennis, the Daily Telegraph, Newly Swissed, Tennis Now, and Perfect Tennis.
I also had a great time talking to Jeff Sackman, who has an amazing tennis podcast called The Tennis Abstract. Aside from Footsteps of Federer, we also talked about how I found the players who engaged in a record-breaking 643-shot tennis rally in 1984, and the oldest and youngest players in Davis Cup history. I also had a fun, wide-ranging interview with Ian Westermann for his terrific Essential Tennis podcast.
And there's a lot more to come, including my piece that was supposed to run in The New York Times a long time ago. Stay tuned and if you've read the book, please leave a review, or at least a rating on Amazon and Goodreads.
I owe a big thanks to Amy Virshup for commissioning the initial story and to everyone who helped me research and promote the book. I also owe Megan Fernandez, Tom Swick, Greg Bishop, Cliff Drysdale, Rene Stauffer, Simon Briggs, and Richard Pagliaro big time for providing endorsements for the book. And I'm extremely thankful for Anthony Ziccardi, Kate Monahan, Jessica Vandergriff, Megan Wheeler, and everyone else at Post Hill Press.
Let's hope that Roger's comeback and the popularity of Footsteps of Federer demonstrate once and for all that he is the world's most beloved athlete.