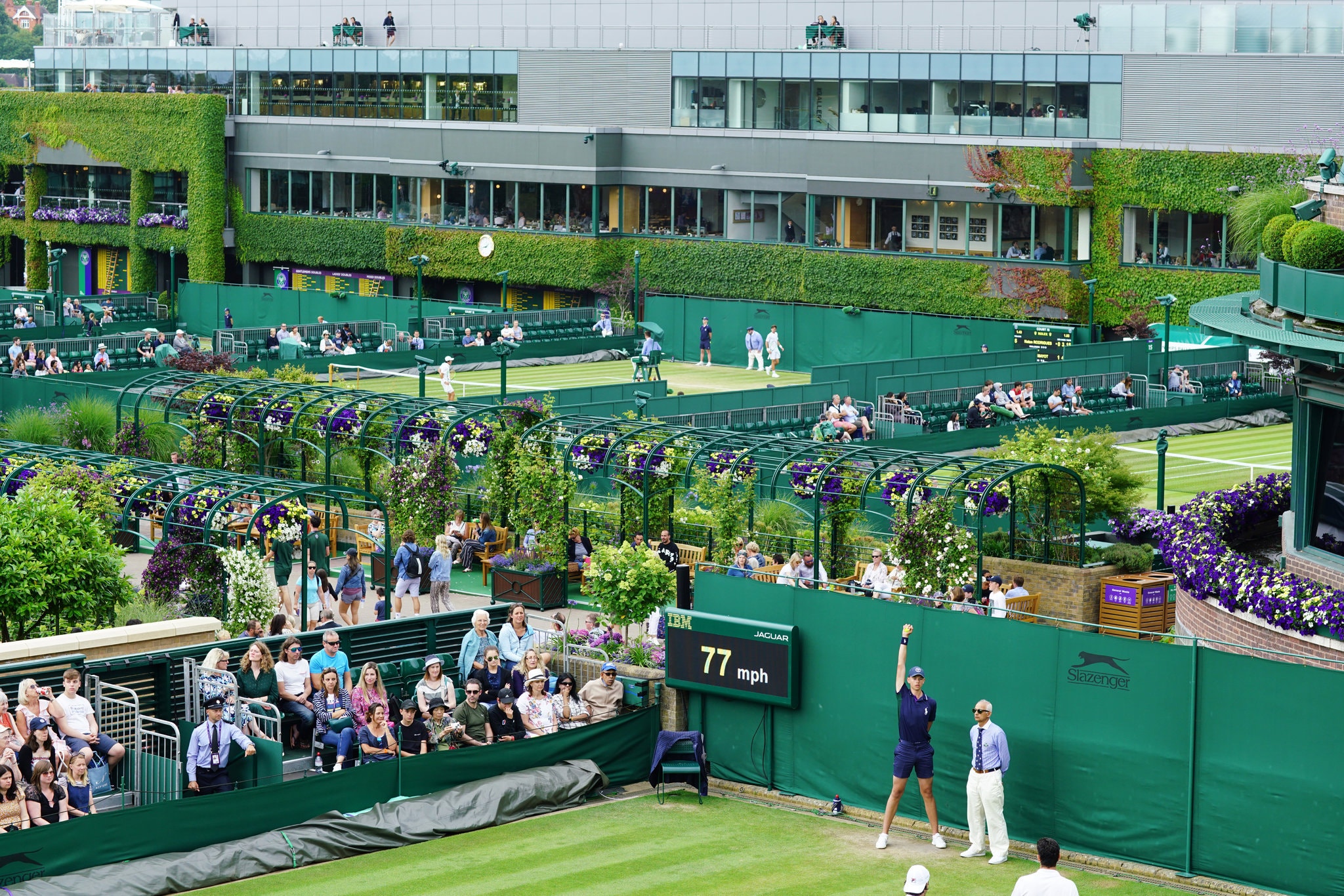 31 Mar

Don't cancel Wimbledon: A plea to save the world's best sporting event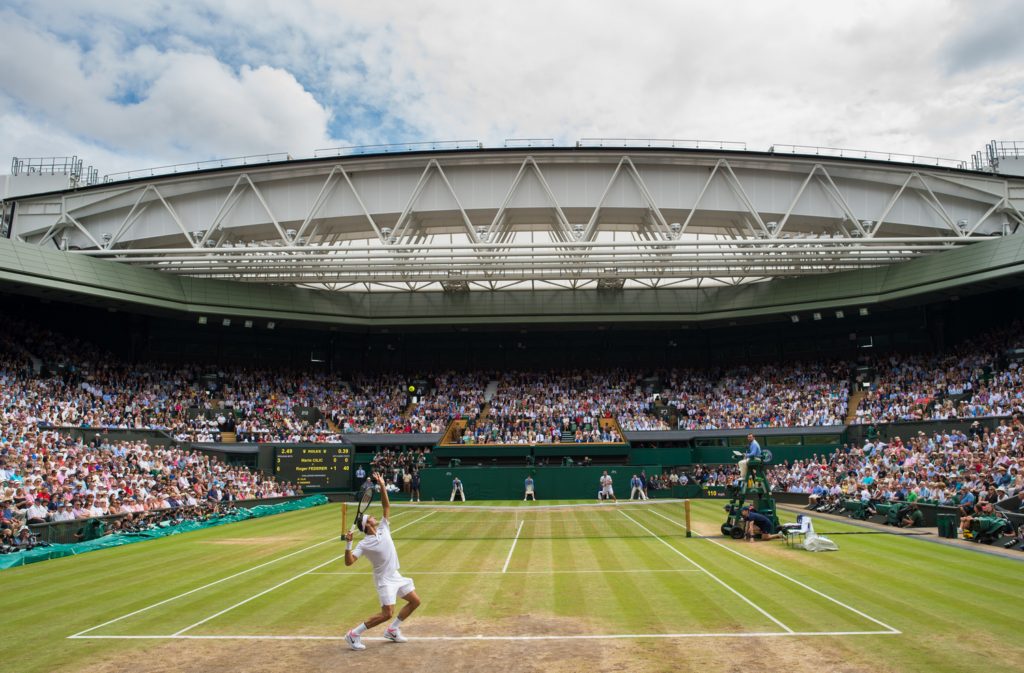 Update April 1, 2020: As expected, Wimbledon has cancelled the event for 2020. And as I predicted below, nearly all the pundits are applauding what a wise and wonderful decision this was. Meanwhile, sports with close contact, hockey, basketball, baseball and others, aren't cancelling their seasons. Go figure!
The month of March has given us a decade or so of bad news and now it's looking like tennis fans have the worst April Fool's Day news imaginable coming on Wednesday: Wimbledon will reportedly be cancelled. Oh, I know what you're thinking, people are dying all around the world and you're worried about a tennis tournament this summer? Well, yes, I am and let me tell you why.
Wimbledon is no ordinary tennis tournament. I grew up watching The Championships every summer with my dad, who is now 87 and still loves tennis, in Buffalo, New York. NBC's Breakfast at Wimbledon telecasts with Bud Collins—who wore loud pants and silly hats and brought obnoxious fun to a stuffy sport—were must see-tv for me from the time I was old enough to hold a racquet. I can still remember the opening theme for the show, even though I haven't heard it in decades: bah bah bah bah budda budda bah buh buh budda bah bah budda buh, or something on these lines. It would get my blood pumping before a ball was played.
My childhood memories are full of Wimbledon moments—Borg dropping to his knees in triumph, McEnroe's tirades, Becker's dives and booming, deep knee bend serves—it wouldn't have been summer with Wimbledon.
I've since been to the All England Lawn Tennis & Croquet Club (AELTC) three times: once for an off-season tour of the grounds at age 14, once as a fan, and once as a reporter covering the first week of the tournament for The New York Times. To say that the AELTC is a special place is akin to claiming that winning the lottery might be nice. Massive understatement. It all starts with the perfectly manicured grass courts— Perennial Ryegrass cut to exactly 8 mm. Centre Court is the sport's St. Peter's Basilica, it has a capacity of 15,000 but manages to feel intimate and unlike most other sporting arenas around the world, it is largely free of advertising and annoying music. Fans dress up and if you've got a ticket, you feel like an honorary member of the club.
But the AELTC is much more than hallowed Centre Court. The unofficial motto is "tennis in an English garden" and that's exactly what it is. The buildings are covered in ivy, there are scores of hydrangeas, hundreds of hanging baskets of petunias, and thousands of other plants from around England and the continent. The club employs a team of 15 gardeners who deploy around the grounds at 6 a.m. each morning to make sure the place looks spectacular and it always does.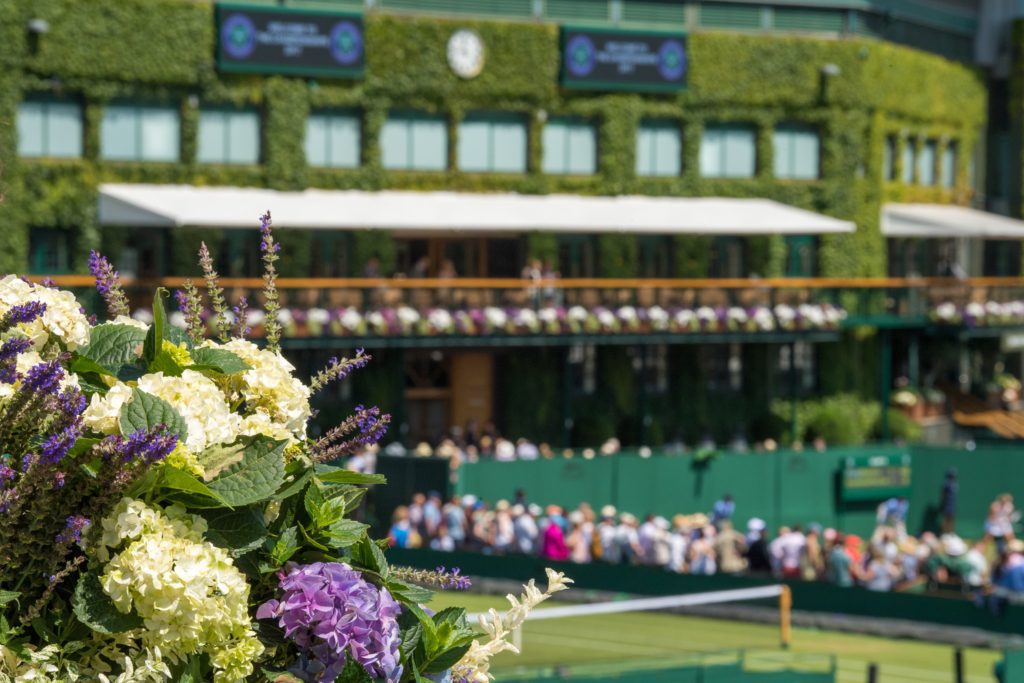 Visit one of the outside courts in the first week of the tournament, where there are just a few benches and you can quickly determine who the coaches and significant others are. Collectively, it's a picture worthy of Edward Hopper: the players, resplendent in their tennis whites, the green courts, the manicured grounds, the fans with their glasses of Pimm's and punnets of Kent strawberries and cream.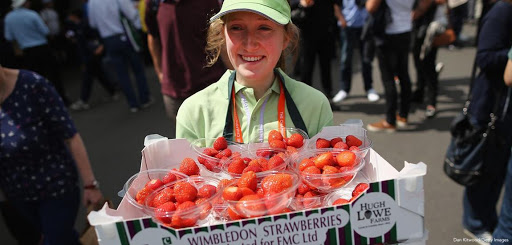 I've lived in nine U.S. states plus the District of Colombia, along with four foreign countries and have never missed a Wimbledon final. In fact, I rarely get much done for the entire fortnight each year. I wake up early each morning and live as though I'm on Greenwich Mean Time, regardless of where I am. For me, it's the best two weeks of the year no matter who wins.
The tournament has carried on every year since 1877 save for the two world wars until now. All of the well-followed journalists and pundits on Twitter seem to have formed a nearly unanimous chorus that the tournament must be cancelled. When the announcement is made, likely on Wednesday, that this year's event has been cancelled, they'll signal their approval. It must be done they'll say. Never mind the fact that sports like hockey—where the players check, grapple and even punch each other—are making plans to hold their season this summer.
But what is Wimbledon to those who say it must be cancelled RIGHT NOW? Is it just a tennis tournament? Because for me, and for many others it's much more. Finding a creative, ingenuous new way to stage the tournament this year would be an incredible sign of hope at a time when the world desperately could use some. It's one thing to hear that events in April and May are being cancelled but when we decide this early that tennis—a sport where competitors don't have to get near each other— cannot be played in July, that's an incredible morale killer. Perhaps the situation by July will be even worse than it is now, but most experts believe it'll be significantly better.
Tennis is a great social distancing sport. Consider what could be done to salvage Wimbledon this year.
The tournament could take place without fans.
No post match handshakes (obviously) or on-court interviews. Press conferences conducted on You Tube or other online platforms.
It could be delayed, perhaps taking the place of the Olympics in late July/early August.
Let the players fetch their own balls—no ball kids this year.
Tennis has the technology to render linespersons redundant, so this is the time to do. Only a chair umpire would be needed on court, along with the players and limited broadcast TV personnel.
Another option is to go old-school and let the players call their own lines, but give them 5 challenges per set instead of 3. Imagine how much fun it would be to see the players arguing over lines calls!
Any player who choses not to play can retain their ranking points from last year's tournament.
Is Wimbledon willing to try any of these suggestions? I doubt it. Because it's an institution that's stodgy and resistant to change. God forbid if they play later in the summer, the grass might be 7 mm or 9 mm instead of 8! It's Wimbledon and everything has to be perfect, right? Well, not this year guys. In some ways, the AELTC's resistance to change is great because they've managed to preserve some wonderful traditions, but at a time like this, being unwilling to change is a mistake.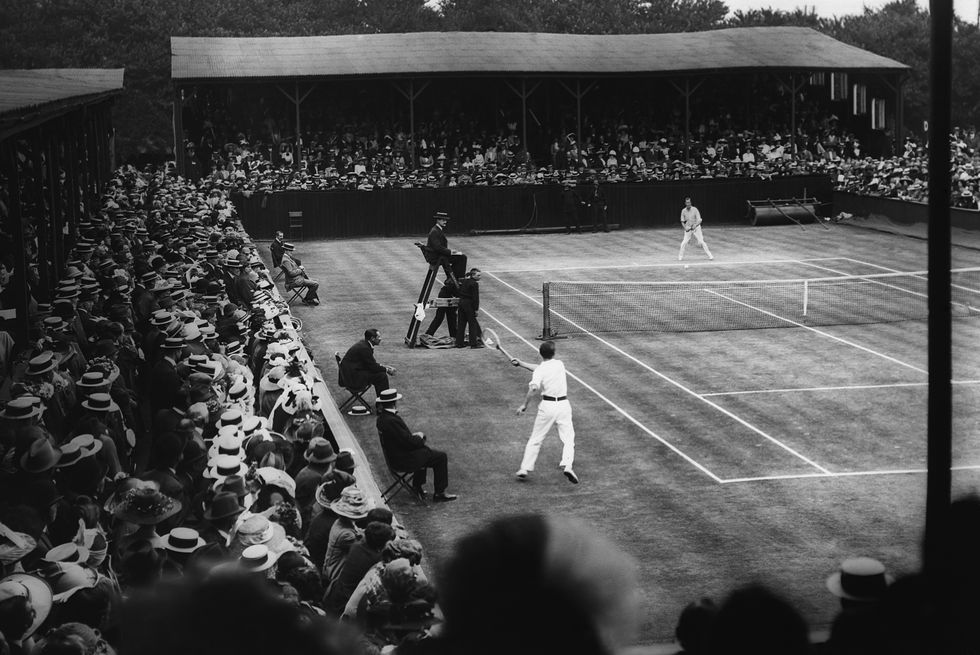 So far one tennis player, the Brazilian Thiago Seyboth Wild, has tested positive for COVID-19 and he is apparently being investigated by Brazilian police for violating his quarantine while he was waiting for his test results. Ranked #114, he may not have qualified for the tournament anyways.
The point of this column isn't to minimize the danger of the pandemic or to insist that Wimbledon is more important than public health. But I think people forget how much this tournament means to so many people around the world, many of whom are suffering right now. I've endured serious health problems over the years, including two auto-immune diseases, and having the ability to watch tennis while stuck in bed at home or in a hospital is absolutely priceless. If we cancel Wimbledon for 2020, there are tennis fans around the world who will die without having a chance to see their favorite tournament again. It's a morbid thought, I know, but it's true.
We need to be smart and stay safe—social distancing and obsessive hand washing are essential—but we also need diversions, and for millions of tennis fans around the world like me, Wimbledon is the best diversion of them all. I understand that there's a certain amount of preparation time needed for the tournament. But I think it's too soon to write off 2020 as a lost cause for one of the sporting world's greatest events. Let's wait a month, see what happens, and in the meantime, get creative to find a way to salvage this august tradition in a year when we all need it more than ever.