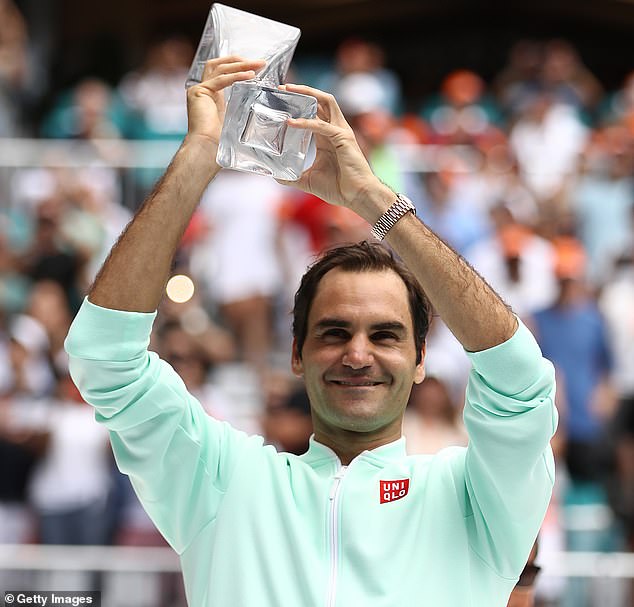 04 Mar

Miami Open Ticket Prices are Too Expensive, Particularly With Roger Federer out of the Tournament

Is the Miami Open tennis' most dysfunctional tennis tournament or does it just seem that way? I live a few hours away from the tournament, in St. Petersburg, and was excited last Thursday when I read that Roger Federer would be playing in the event this year. I haven't seen Roger, who is by far my favorite athlete in the world, play since October 2019, when he won his 10th Swiss Indoors title in Basel. I was there to research my new book, Footsteps of Federer: A Fan's Pilgrimage Across 7 Swiss Cantons in 10 Acts, which came out Tuesday.

My Swiss Federer pilgrimage was a treat to myself after a long illness that prevented me from playing tennis for a few years. The trip I intended to take to see Roger in Miami was to be a celebration for the release of my book. But then I looked into the ticket prices and realized that my book would have to be a mega bestseller for me to even think about attending.

Attendance at the tournament is to be limited to 750 fans per day and there are no single session tickets available. Fans must buy passes for the entire tournament. The grandstand court (Roger would play on this court because they aren't playing in the large stadium court this year) passes start at $5,150. I knew I couldn't afford that but I hoped that perhaps there might be tickets available on the resale market.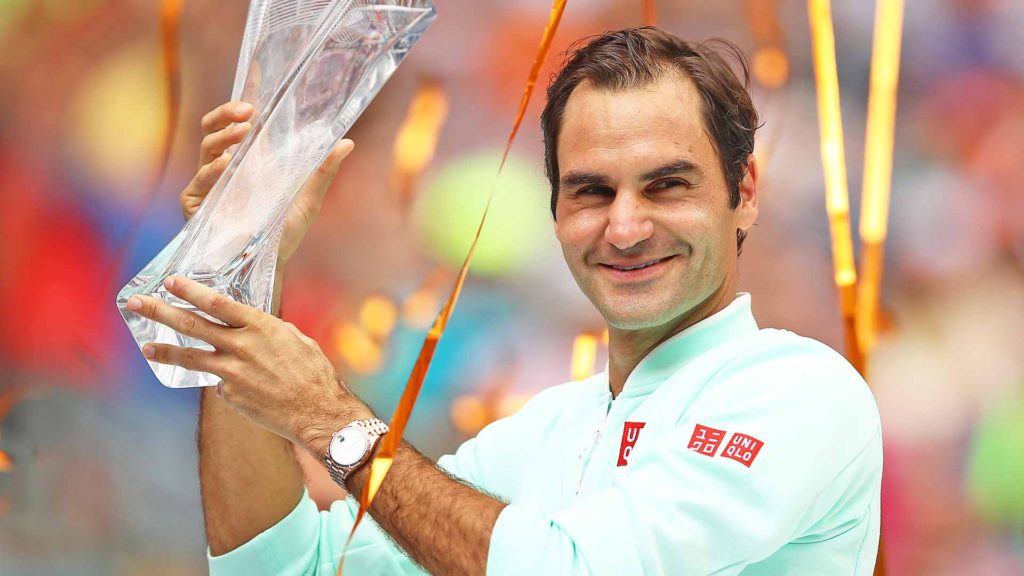 A media release on the tournament website dated February 25—the same day tickets went on sale— confirmed that Federer would play the event. It read, "Federer, the 2019 Miami Open champion, and Djokovic, a six-time winner in the Sunshine state, lead a men's field that includes 20-time Grand Slam champion Rafael Nadal."
But I checked Federer's social media channels and saw no indication from him that he'd play, and four days later, his agent, Tony Godsick, told the Associated Press that Federer wasn't playing in Miami.
"After Doha and maybe Dubai, Federer will go back and do a training block to continue to slowly work his way back out on tour," Godsick said in an e-mail to the AP.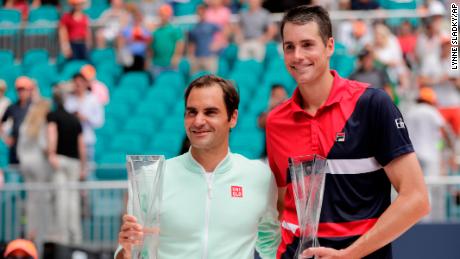 I don't blame Roger for not wanting to make the long trip to Florida at a time like this. And I realize that the Miami Open and other tournaments are in a very tricky position, trying to balance the competing needs for safety and profit. But I don't like the way the Miami Open and other tournaments handle these kinds of situations.
While it's true that Roger's name was on the ATP's entry list for the tournament, that didn't mean he was going to play. James Blake, the tournament director, obviously could have reached out to Roger's people to see if he planned to play before announcing that he would on the same day tickets went on sale. But they had no incentive to do so and other tournaments routinely do the same thing.
I reached out to a media representative for the tournament regarding Federer's attendance and Miami and here's what he said via email.
"The way entries work at ATP Master 1000 events is the ATP sends an automatic acceptance list (usually six weeks out but this year due to COVID they changed the entry deadline to four weeks out) with all the players who have entered the event and receive an automatic entry based on their rankings. Federer was on the entry list sent to us last week. On Monday we were notified by the ATP that he was withdrawing."
I checked the Miami Open's website to see if tickets were still available today and it appeared to be dysfunctional (at least using Chrome browser.) But it shows that tickets for a tournament pass for the grandstand court starts at $5,150 or $2,000 for court one. I don't know what they'll charge for parking this year, but when I went in 2019, it was a whopping $40 unless you pre-purchased it on the tournament website, an arrangement I didn't know about until I got to the venue.
I understand that this and other tournaments are struggling now and have to change their business model given the limited attendance arrangements. But preventing fans from buying single session tickets locks out all but the most affluent fans. James Blake has been very vocal in arguing that tennis needs to work harder to be accessible and inclusive and not just a sport for the country club set.
I hope he plans to invite plenty of underprivileged kids to the event to make up for the tournament's upper crusty ticketing arrangement. And I hope the event allows any Federer fans who paid $5,000 to see him play refunds if they want them. It's true that when you buy tickets for a tournament, you never know if your favorite player will be there. After all, players get hurt, lose early or pull it regularly.
But given the high dollar amount of the tickets, the fact that no single session seats were available, and the fact that we Federer fans are unusually devoted to our favorite player, I hope the Miami Open shows leniency and also double checks with Roger first before advertising that he'll play in the event in the future.
Dave Seminara is the author of Footsteps of Federer: A Fan's Pilgrimage Across 7 Swiss Cantons in 10 Acts.